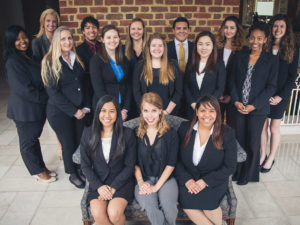 Since its founding nearly six years ago, the Center for Global Justice, Human Rights, and the Rule of Law (CGJ) has been committed to fulfilling the biblical mandate to "defend the rights of the poor and needy" found in Proverbs 31:9 (NIV). One of the most impactful and inspiring ways they do that is through their annual summer internship program.
This year, 17 interns from the School of Law served in five countries with 13 nonprofits and government organizations. "These internships change our students' lives," says Ernie Walton, CGJ's academic and administrative director.
But many internships start well before summer break. The goal is to place students with organizations that the center is already partnering with during the academic year. "That way, students can work on a project for an organization before they intern there," Walton explains. "When they go to the internship, they're already familiar with the work and can hit the ground running. And when the student returns, he or she can bring their experience back to Regent and lead a project for the same organization."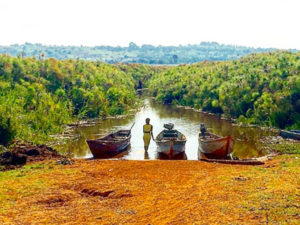 This model enables CGJ to provide year-round support, free of charge, to a number of human-rights and social-justice partners around the world. Walton says that doing work before and after the internship really makes Regent Law students effective: "Instead of just getting an intern for a few weeks in the summer, some of these organizations really get excellent legal support."
"Our interns and student staff are doing very meaningful legal work," notes Jeffrey Brauch, a Regent Law professor and CGJ's executive director. "Key Christian leaders and human rights organizations have seen the quality of our students and their work, and they desire to work with us more. They partner with us and depend on the work we are doing. By God's grace, the Center's reach and impact have been growing and will grow much more."
According to Walton, most of the summer 2016 international interns, including Debbie Stieglitz, worked in Uganda. The rising second-year Regent Law student worked for the Directorate of Public Prosecutions (DPP), the equivalent of the Attorney General's office, to fight child sacrifice, which is still a very real and dangerous problem in Uganda.
This past winter, before Stieglitz traveled to Africa for her internship, a ministry there sent CGJ two cases seeking legal assistance. One was related to a girl named Hope who was kidnapped by a "witch doctor" when she was just 18 months old. Kept on his shrine for almost two years, Hope was subjected to unspeakable cruelty. As a result of this constant torture and poor living conditions, she now has severe cerebral palsy and requires 24/7 care just to survive.
When Stieglitz began her internship in Uganda this summer, she informed the assistant to the DPP about Hope's case. "He was immediately interested in making sure this was handled properly so that Hope would get justice," she says. "However, he questioned why the charge against the witch doctor was kidnapping with intent to cause grievous harm instead of kidnapping with intent to murder."
Stieglitz began researching the Ugandan penal code and suggested that the charge should have been kidnapping with intent to murder, which carries a maximum sentence of death, as opposed to 15 years for kidnapping with intent to cause grievous harm. She then wrote a legal opinion and submitted it to the head of the DPP. He agreed that the charges should be amended, so Stieglitz wrote a withdrawal and substitution form to be submitted to the court to amend the charges.
"I am pleased to report that the Resident State Attorney and I went before the magistrate," she explains, "and he accepted the withdrawal and substitute charge. … Hope's case is not over yet, but the potential outcome is now greater than what it would have been."
Moriah Schmidt is another intern who worked in Uganda for the DPP this summer. During her time in the East African nation, Schmidt observed many differences between U.S. and Ugandan law. For instance, she found that due to inadequate compensation for police officers, the only way many victims see their perpetrator caught and arrested is if they pay the police themselves.
"Imagine that you're the victim of a robbery, rape, assault, or other crime and you go to the police for help," the rising second-year law student suggests. "In order to get them to arrest the person, they insist on money for gas and their services. If you're like most Ugandans, who don't have extra money lying around for 'little things' like catching criminals, your chances of justice have just gone out the window."
Regarding Schmidt's trip to Uganda, Walton says, "It reignited her passion to serve the oppressed through law. She noted that after her first year of law school and all the classes and hard work, working in Uganda was a great reminder of why she is here and what her calling is."
Josue Casanova interned at the Jerusalem Institute of Justice (JIJ) in Israel. His work focused on protecting children. Casanova's internship required him to research how Hamas, an Islamic terror organization, is allowing child labor in Gaza and using children for terrorism.
"Since Hamas has been in power," he explains, "poverty in Gaza has skyrocketed, forcing underage children to work. Hamas has also been indoctrinating Gazan children to kill Jews and be suicide terrorists."
Thanks to a paper written by the CGJ, JIJ realized that since Hamas has set itself up as the official government in Gaza it has all the obligations of being a government, too. So, while at JIJ, the Casanova read different United Nations Conventions and researched what Hamas has been doing (or not doing) to see whether the government violated those conventions.
He says the goal was to see if Hamas could technically be bound by international law, because by not meeting those obligations, they would be breaking the law: "Hamas has to provide sanitation, public safety, transportation — and yes — take steps to eliminate child labor and educate children to be tolerant of other races and religions, just like every other government in the world."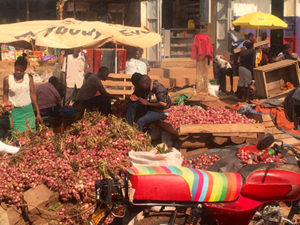 It costs about $5,000 to sponsor a CGJ summer intern. Without that sponsorship, most, if not all, of the students could not participate. Through the generosity of Regent friends and alumni, School of Law students gain valuable, real-world experience; frontline humanitarian and relief organizations receive quality, no-cost legal assistance; and, most importantly, the oppressed find justice.
"I see the current work of the center as one part of a much larger whole," explains Regent Law dean and professor Michael Hernandez. "As a global Christian law school, our mission is to export God's plan for human law and justice around the world." Hernandez says this will involve playing a critical role in global development initiatives, including education and legal representation support. He adds, "We will also be at the apex of the battle to uphold other core human rights, not the least of which include freedom of religion and expression."
For more information about the Center for Global Justice, Human Rights, and the Rule of Law, and to find out how you can help sponsor a summer intern, call 757.352.4660 or visit regent.edu/globaljustice.