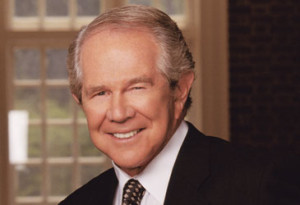 Dear Friends,
At a quarterly all-staff meeting recently, I asked Regent employees if they'd ever heard of a cyber range. Only a few people raised their hands. So, I explained that a cyber range is a high-tech facility that offers realistic training experiences to help computer professionals identify and prevent cyberattacks. I'm told web-security experts use cyber ranges the same way pilots use flight simulators.
Cybercrime cost the world $3 trillion last year, and that amount is expected to double by the year 2021. As cyberattacks threaten to become more sophisticated, more damaging and more expensive, governments, businesses, institutions and individuals are making cybersecurity a top priority. But in the next two years alone, there's a projected shortfall of 1.5 million qualified employees for available cybersecurity positions.
For those reasons, Regent University has invested in building a unique, state-of-the-art Cyber Range that will train students to become cybersecurity experts.
Our Cyber Range will offer some of the most powerful technology in the country, as men and women learn, through simulations and training scenarios, the keys to defending individuals, institutions, businesses and governments. In partnership with the global cybersecurity firm Cyberbit, Inc., we look forward to students learning how to detect, investigate and respond rapidly to attacks on computer networks and infrastructure through this cutting-edge facility.
As far as I know, we're the only university in this nation that has anything this sophisticated. It's remarkable technology with fabulous software that, Lord willing, should empower Regent to be leading the nation in the training of cybersecurity experts very soon. I'm just so proud of the outstanding team of people who put it together on time and under budget.
I see Regent's Cyber Range as another example of the God's blessing, favor and provision, as it will give our students the opportunity to acquire the highest level of skills needed for careers in cybersecurity. It also will help the university fulfill its God-ordained mission to equip Christian leaders to change the world. As a friend of Regent, your support — both prayerfully and financially — enable us to remain one of the world's leading educational centers of Christian thought and action. Thank you for your continued partnership.
Sincerely,
Dr. M.G. "Pat" Robertson
Founder, Chancellor & CEO
Regent University