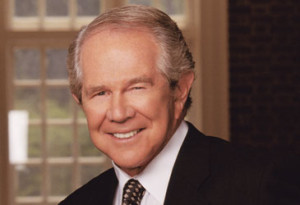 Dear Friend,
I told Regent's faculty and staff recently that this is going to be a fantastic year at the university. In fact, I truly believe it will be our greatest academic year ever. We're going to watch it; we're going to enjoy it; and we're going to praise the Lord in the middle of it. And when it's all finished and done, we'll need to thank God for what he is doing and what he's going to do for each one of us in this place.
Here's why I think the 2017-18 academic year is so very significant. We have, right now, more than 10,000 students enrolled at Regent University. That's an increase of more than 20 percent over the previous year. As we look forward to the fall, if all goes well, that historic number could climb even higher by the time our second eight-week session starts in October. But even with these remarkable enrollment numbers, we're not in any way diminishing quality.
Regent continues to prepare students to excel in both mind and spirit by providing affordable, high-quality degree programs in nearly 130 areas of study. Our students, faculty and administration share a calling and dedication that is founded on biblical principles and rooted in God's Word. By offering associate, bachelor's, master's and doctoral degrees both on campus and online, Regent's goal is to see our graduates make a significant difference in the world.
For nearly 40 years now, I have seen God's favor on this university again and again. We can clearly see it now in our enrollment numbers. The average growth rate of U.S. colleges and universities is currently in the negative percentage (minus one percent per year). But Regent's growth rate of more than 20 percent over the past year makes us the fastest growing university in the nation.
Why is this happening? It's because of the incredible dearth of quality in American higher education. Schools are so fixated on political correctness that they have lost all vestiges of academic excellence and the quest for knowledge. We train students how to understand and deal with the world in which we live. The men and women who attend Regent learn how to make informed decisions and how to be Christian leaders to change the world.
This is going to be known as the greatest evangelical Christian university on the face of the earth, and we want you to be part of that miracle. Regent urgently needs your help to continue doing the work that God has called us to do. Please consider what you can do this month to support our efforts both financially and in prayer.
There is no end to the blessing that we're going to experience at this school. I thank God for the privilege of being where I am, and I thank God for having you as part of our team. Thank you for your friendship and support.
Sincerely,
Dr. M.G. "Pat" Robertson
Founder, Chancellor & CEO
Regent University