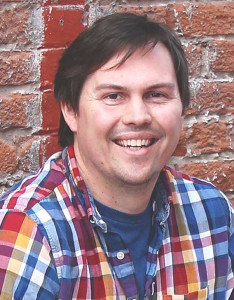 Kenton Lee, a 2010 graduate of Regent's School of Business & Leadership, is the founder and executive director of Because International, a nonprofit company that provides adjustable shoes to accommodate a child's growing feet. On a mission trip to Kenya eight years ago, Lee's heart broke when he saw orphans struggling to cram their feet into shoes they had outgrown.
That experience led him to create "The Shoe That Grows," which adjusts five sizes and lasts five years. "We have more than 8,000 pairs of 'The Shoe' in more than 20 countries. Next year, we hope to get 200,000 pairs out to kids," he says.
Lee shares that, above all else, Regent gave him the confidence to achieve big goals: "Regent not only provided me with an excellent education and tons of wonderful information about being a leader, but it really gave me the confidence to be a leader."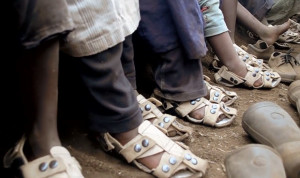 "I stepped into my master's program just one year out of college," he explains. "But the professors never made me feel like I was too young. They just encouraged, encouraged, encouraged."
Please join the entire Regent community in praying for the work of Because International and Kenton Lee, October's alumni world changer.